Gastronomy on the Costa del Sol
To define the gastronomy of MS Hotels is to speak of a passion for cuisine, product quality, variety and versatility.

We offer our clients not only a gastronomic service, but an experience that reflects our own culture and tradition. The flavor of Andalusia and the essence of the South come together to surprise all palates, even the most exquisite.

In all our hotels we have gluten-free products, an extensive list of breads, natural juices, and show cooking to offer the customer the best service.

In our hotels, in addition to offering excellent gastronomic service, we have two lines of work dedicated exclusively to completing a unique experience on the Costa del Sol.
Promesa: openning soon
Different, versatile and groundbreaking. Promesa is a space that adapts to any plan, with a successful mix between bar, living room, and porch. In the center of the room, there is our bar that serves as a junction point (or as a starting point) to enjoy delicious tapas, which combined with our careful offer of signature cocktails, becomes a unique experience.

And that together with the music booth and high tables create the most lively atmosphere. Thus arriving 'comensale area', the most intimate space in the entire premises. To enjoy long after-meals and the warmest atmosphere. And to enjoy the long nights of good weather, the porch, under the stars and the shade of tropical palm trees complete a tour and become the perfect corner for meetings with friends.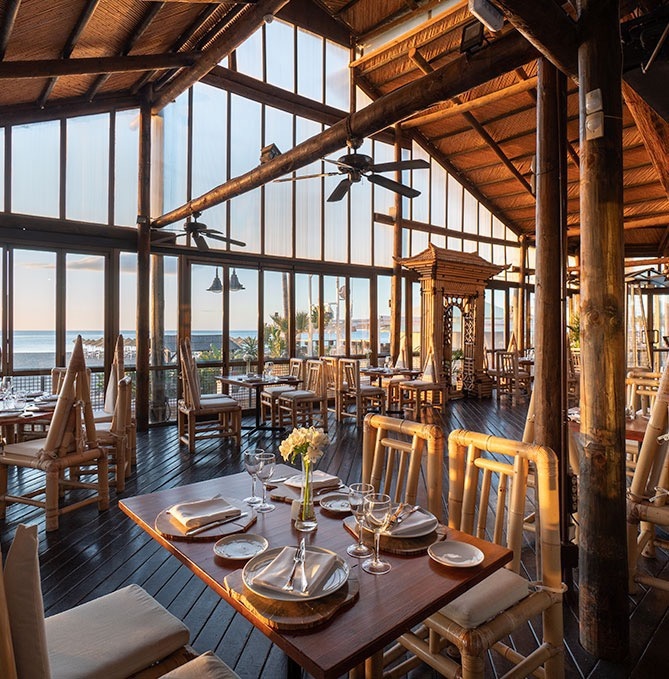 MS Tropicana Beach Club
MS TROPICANA BEACH CLUB is a place to forget about formalities, labels and haste. A spit of sardines, fish, or meat on the boat is the reflection and essence of the Mediterranean and Malaga gastronomic culture.

Located right on the beach and on the seafront in Torremolinos , they make it the perfect place to enjoy the best food, the best atmosphere and a long and varied range of cocktails with the best company.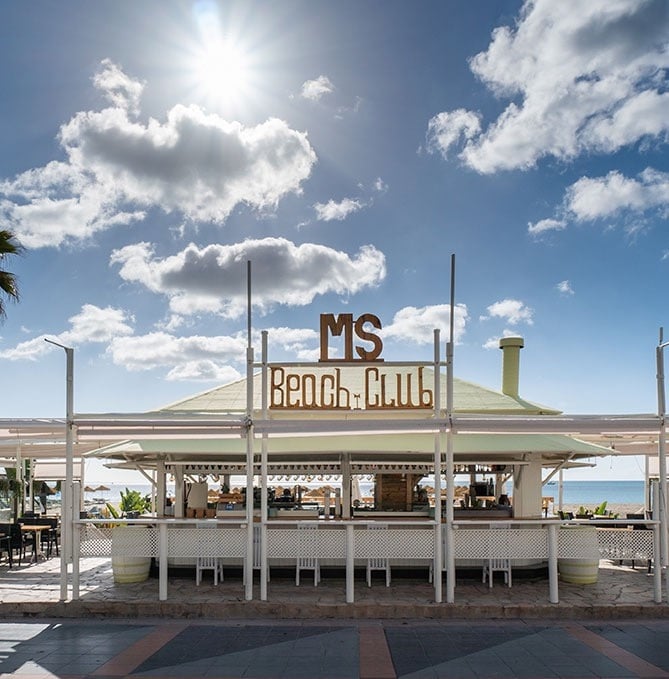 La Ola
Feel the pleasure of spending the day on a beautiful terrace, overlooking the main pool of Hotel MS AMARAGUA and the Mediterranean Sea in the background. La Ola is the main restaurant of the Hotel, which offers Mediterranean cuisine with typical Andalusian specialties, mixed with international dishes. In addition, the restaurant adapts special menus for groups, designed exclusively for the customers.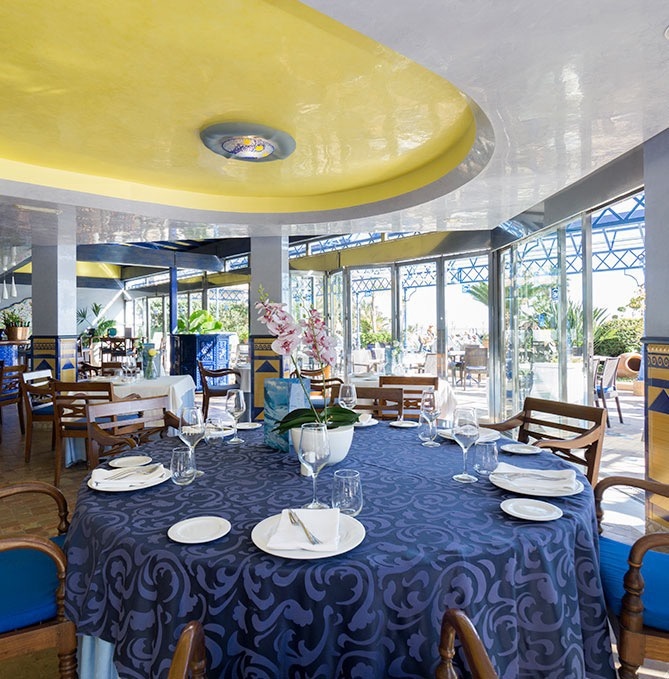 Fuente las Piedras
Enjoy summer nights in the garden surrounded by greenery and overlooking the huge swimming pool, or warm and sunny winter days in the glassed-in gallery with MS FUENTE LAS PIEDRAS.

The hotel has a restaurant that has access for lodged clients and external clients who want to enjoy nights of thematic gastronomy or an offer based on seasonal and local products from the Sierra Subbetica area of the province of Cordoba.