Meet the halls for events at MS Hotels
MS Hoteles
21/10/2022
Negocios, Bodas, Eventos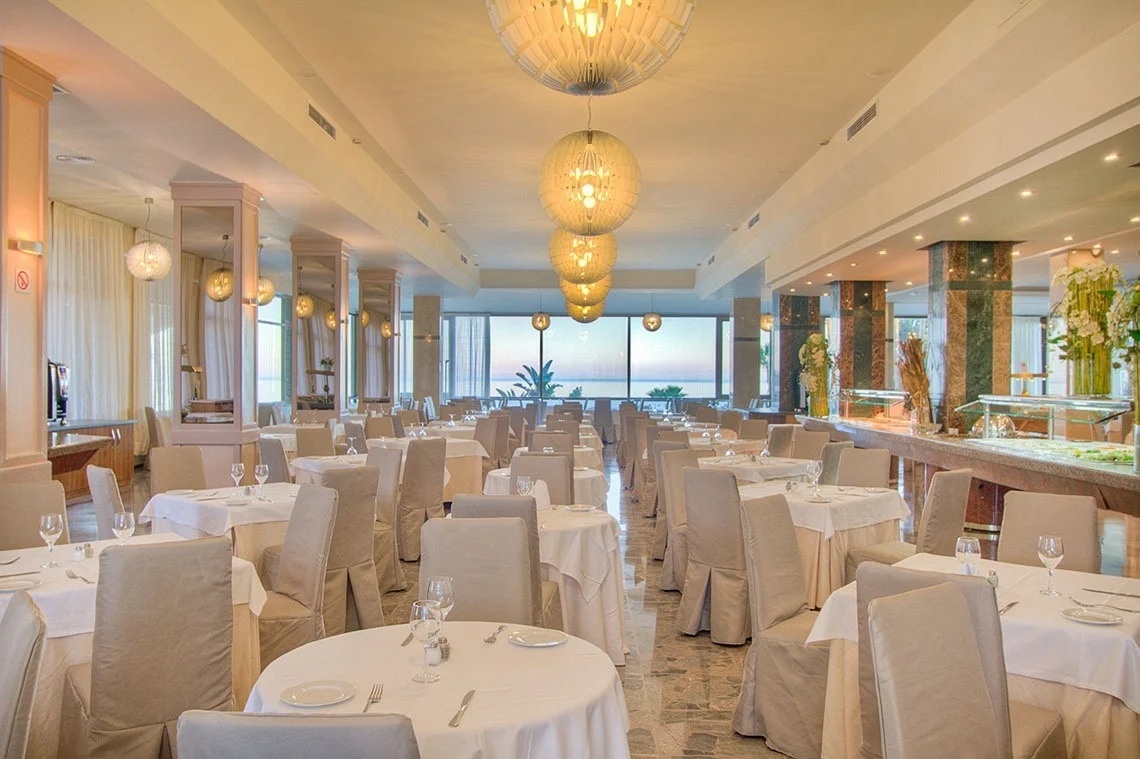 This year we have once again been able to enjoy a long summer of sun, beach, swimming pool, walks in the countryside... But, although the calendar says one thing, in this area we can boast that in the month of October, well into the autumn, we still have good temperatures that encourage us to enjoy outdoor activities.
With the arrival of this season, at MS Hotels we notice an increase in demand for our meeting rooms . With the end of summer we return to the routine, both at work and personally. Although cold temperatures and fewer hours of sunshine can make us sad, the truth is that autumn and winter are very attractive times.
Halls for events in Andalusia
After the summer months, many companies resume their activity with small celebrations , company meetings or other types of corporate events such as conventions or congresses . Our facilities are perfectly prepared for the use that is going to be given to the room: hosting a meeting, an informative breakfast, a cocktail party, a working lunch, etc.
Precisely at the
hotel MS Amaragua
we have a
convention center
that can be adapted to almost any event, with more than 900 square meters fully paneled.
When the weather is good, which in Malaga is usually most of the year, the terraces can also be used for events . This is a strong point that surprises guests and makes a difference.
If you celebrate your
event in Malaga
you can come and visit our spaces at the
MS Maestranza
, its location is exceptional, in the heart of
Malaga capital
without sacrificing tranquility and comfort. In addition, it is very close to the Malagueta beach and the city center.
Likewise, if due to location you prefer that your event take place in the welcoming natural environment of the
Sierras Subbéticas
, at the
hotel MS Fuente las Piedras
we have extensive facilities in which to hold congresses and conventions for several days.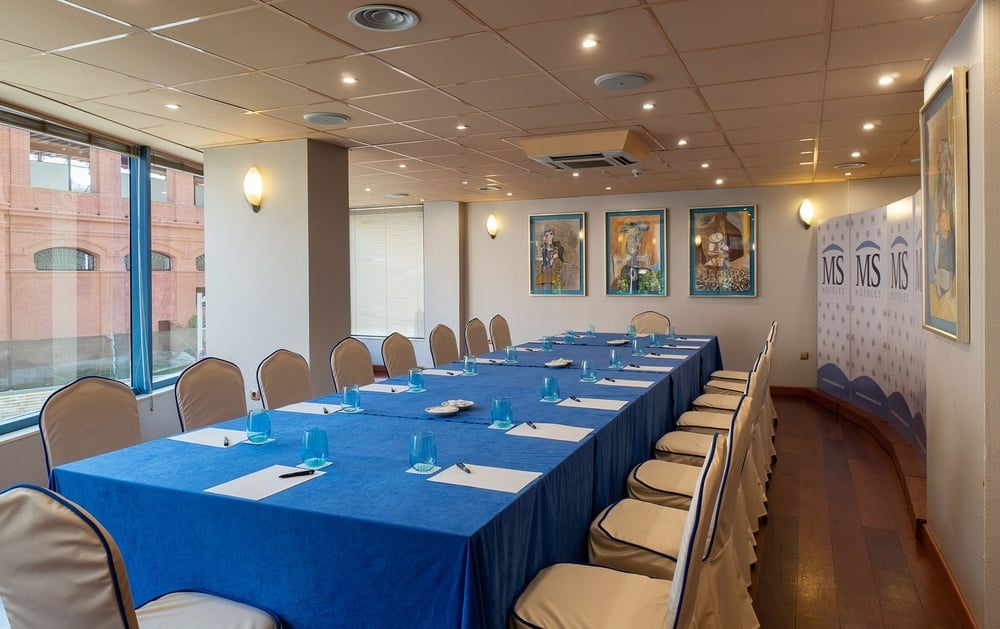 Halls for weddings in Malaga.
The MS Amaragua Hotel is available for events throughout the year . As we said before, autumn and winter are seasons in which many couples decide to celebrate their wedding . Although the climate is different, this season offers other advantages such as greater availability of suppliers, lower prices or much less suffocating temperatures.
At MS Hotels , our event rooms have witnessed civil weddings, vow renewals, banquets, welcome cocktails and countless unforgettable parties. Can you imagine celebrating your event in a garden facing the sea ? On each occasion, our staff has ensured that each of the attendees feel comfortable and enjoy themselves to the fullest, for this we have adapted to any food requirement, preparing a tailored menu.
When looking for space , it is very practical to choose a hotel for events attended by guests from out of town because of the possibility of staying in the same establishment. This saves travel time. If you are looking for a space for weddings in Torremolinos , we encourage you to visit the MS Amaragua hotel and its facilities with views of Carihuela beach.