Miguel Sánchez leaves the presidency of the CEA Tourism Council after 23 years
MS Hoteles
10/08/2022
Corporativo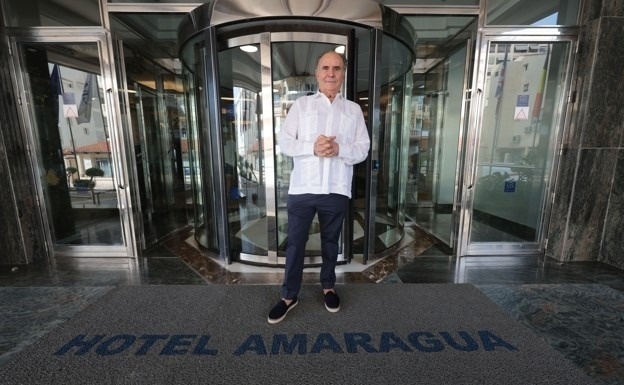 For the occasion, the founder and CEO of MS Hotels has granted an interview in Diario SUR analyzing the transformation of the hotel industry
A few days ago,
Miguel Sánchez left the presidency of the Tourism Council of the Confederation of Entrepreneurs of Andalusia
(CEA) after 23 years in office. In
an interview with Diario Sur
,
the founder and CEO of the MS Hotels chain
argued that it is time to give way to the new generations of professionals in the sector, new blood fully trained to face the new challenges and opportunities offered by the industry of tourism in the coming years.
"I think that we must have respect for young people," Sánchez commented, noting that devoting "maximum attention" to his company has notably influenced his decision. The MS Hotels chain currently has six establishments spread throughout different parts of Malaga, together with the rural hotel located in the Cordoba municipality of Cabra.
Miguel Sánchez also looks back to review the 23 years in the presidency of the Tourism Council of the CEA, together with his experience in the sector. Citing rural tourism as an example, Sánchez commented that a couple of decades ago "the towns of the interior put up all kinds of obstacles for tourism development because there was the conviction that the arrival of tourists would cause a rise in the cost of local life, coffee would rise or beer at the bar", but the meetings with mayors and merchants to explain the advantages bore fruit. Likewise, he highlights the great evolution of Malaga in recent years and trusts in the momentum of the capital and the Costa del Sol for the coming years.